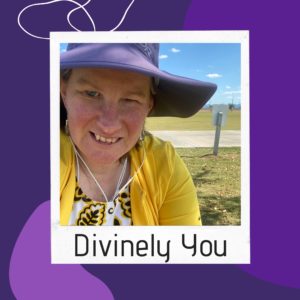 There is magic on the other side of breaking up with your victimhood! Make changes in what you think and say.
Ready to change up how you speak & think? Let's chat!
Blind Outreach Resource Network (re-BORN)
https://www.facebook.com/groups/173774093477061/
Patreon:
https://www.patreon.com/Divinelyyou
Please check out the links below to all of my various products and resources.
Crochet website
Accessibility Basics
My doTERRA store
https://www.doterra.com/US/en/site/sarawaggle
–
Essential Oils PDF
–
Contact:
PayPal: paypal.me/divinelyyousaraw
(PayPal donations to support the publication of my first book!)
IG: Saradivinelyyou
E-mail: sewcoaching@gmail.com
–
1:1 Well Being Leadership Coach
Reiki Practitioner & Coach
Speaker & Podcast Guest (Breaking up with your Victimhood)
–
Wednesday: Who I am and what I offer
Thursday: Essential Oils & other natural life things
Friday: Crochet, crafting & Etsy
Saturday: Metaphysics, Reiki & Astrology
Sunday: Break Up With Your Victimhood
Monday: Personal Authority, taking ownership & embracing your power
Tuesday: Accessibility & Inclusvity in your business