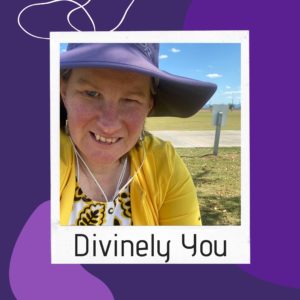 I explain the types of clients I work with and How I support them. I will be creating some documentation around what you gain from working with me. Most importantly though you will explore the idea that you are completely perfect by design.
Blind Outreach Resource Network (re-BORN)
https://www.facebook.com/groups/173774093477061/
Please check out the links below to all of my various products and resources.
Crochet website
Accessibility Basics
My doTERRA store
https://www.doterra.com/US/en/site/sarawaggle
–
Essential Oils PDF
–
Contact:
PayPal: paypal.me/divinelyyousaraw
(PayPal donations to support the publication of my first book!)
IG: Saradivinelyyou
E-mail: sewcoaching@gmail.com
–
1:1 Well Being Leadership Coach
Reiki Practitioner & Coach
Speaker & Podcast Guest (Breaking up with your Victimhood)
–
Wednesday: Who I am and what I offer
Thursday: Essential Oils & other natural life things
Friday: Crochet, crafting & Etsy
Saturday: Metaphysics, Reiki & Astrology
Sunday: Break Up With Your Victimhood
Monday: Personal Authority, taking ownership & embracing your power
Tuesday: Accessibility & Inclusvity in your business